Method Own
Content Marketing Dr. Lluís Feliu has made SMDE method with the aim of promoting the benefits of SMEs in the digital sector. The method is the best marketing strategy to enhance content and assign each company KPI's to ensure the achievement of goals.
The method is based on the merger of 100% measurable indicators such as:
Backed method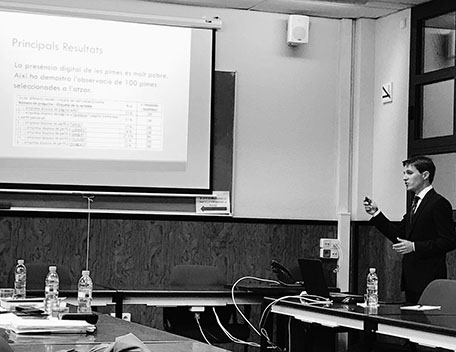 Our method is endorsed by the thesis of our marketing director, Lluís Feliu, after four intense years analyzing the presence and campaigns SMEs in Catalonia.

Our method has been in the news media and national government, the mainstream press and media sector.