Advertise on Facebook; an option to consider
28/01/2021
Facebook Ads has become an essential tool to reach the most segmented audiences. Currently, the platform offers a very detailed segmentation and with little investment allows to generate a very high ROI. At edeon every month we are creating more campaigns in Facebook Ads with the aim of impacting with specific audiences of Facebook and Instagram .

Advertising campaigns on Facebook allow you to segment by age, gender, cities, studies, tastes or interests, which allows a high virality of the content promoted, for example. Facebook Ads is currently a powerful Facebook advertising tool that serves to promote a company page or product, but also serves to generate influence, brand or generate visits to any web portal.

Below is an example of a promoted post. One of the clients of the agency that sells car accessories aims to offer items for camping all-terrain vehicles and cars, and with a simple copy, we post a post on Facebook and promote it taking into account the best possible segmentation; interests and an idea ofbuyer person .


As you can see in the image, the publication, with an investment of less than 80 € manages to generate strong reactions, highlighting some comments and 9 shares, but the most interesting of the promotion has been the volume of direct visits to the web portal, 3,325 visits. Target audience, see the product and click to learn more and buy: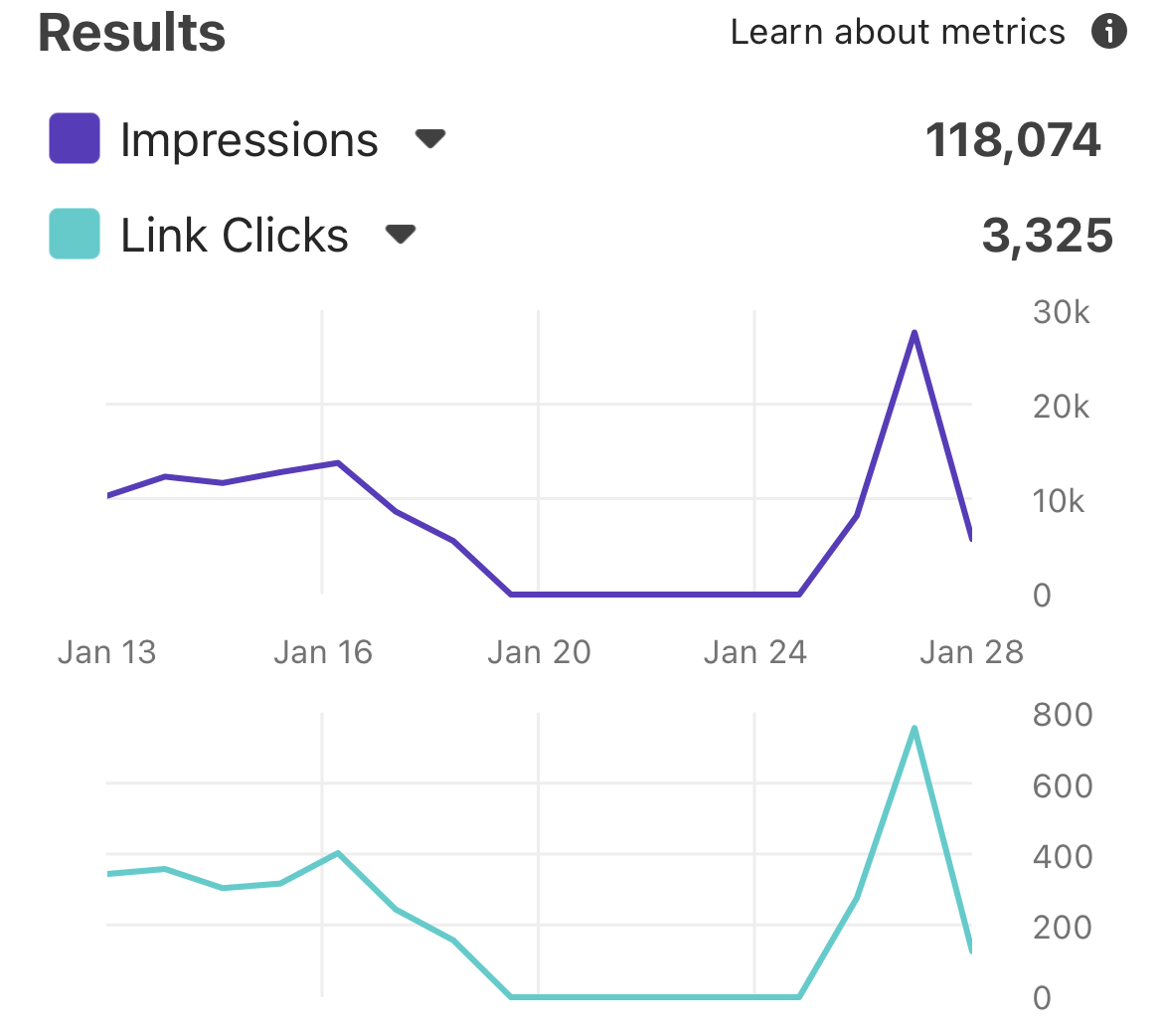 But what do we find in Facebook Ads?
When we talk about Facebook, we are really talking about a social network with a large number of registered users and therefore is constantly generating and recording reports on potential customers. Since its inception, the way we advertise on Facebook has changed a lot. Business pages have been losing popularity for some time and the posts shared on them have greatly reduced their visibility, Facebook long ago announced that the posts we make on business pages only reach 20% of followers of the page, in general. So, advertising companies on Facebook and for brands is a must .
Many companies are forced to advertise on Facebook Ads to regain that visibility with their own audiences, or with new target audiences. Any business today should consider advertising on social media and Facebook, according to the experience of recent months, is the best option.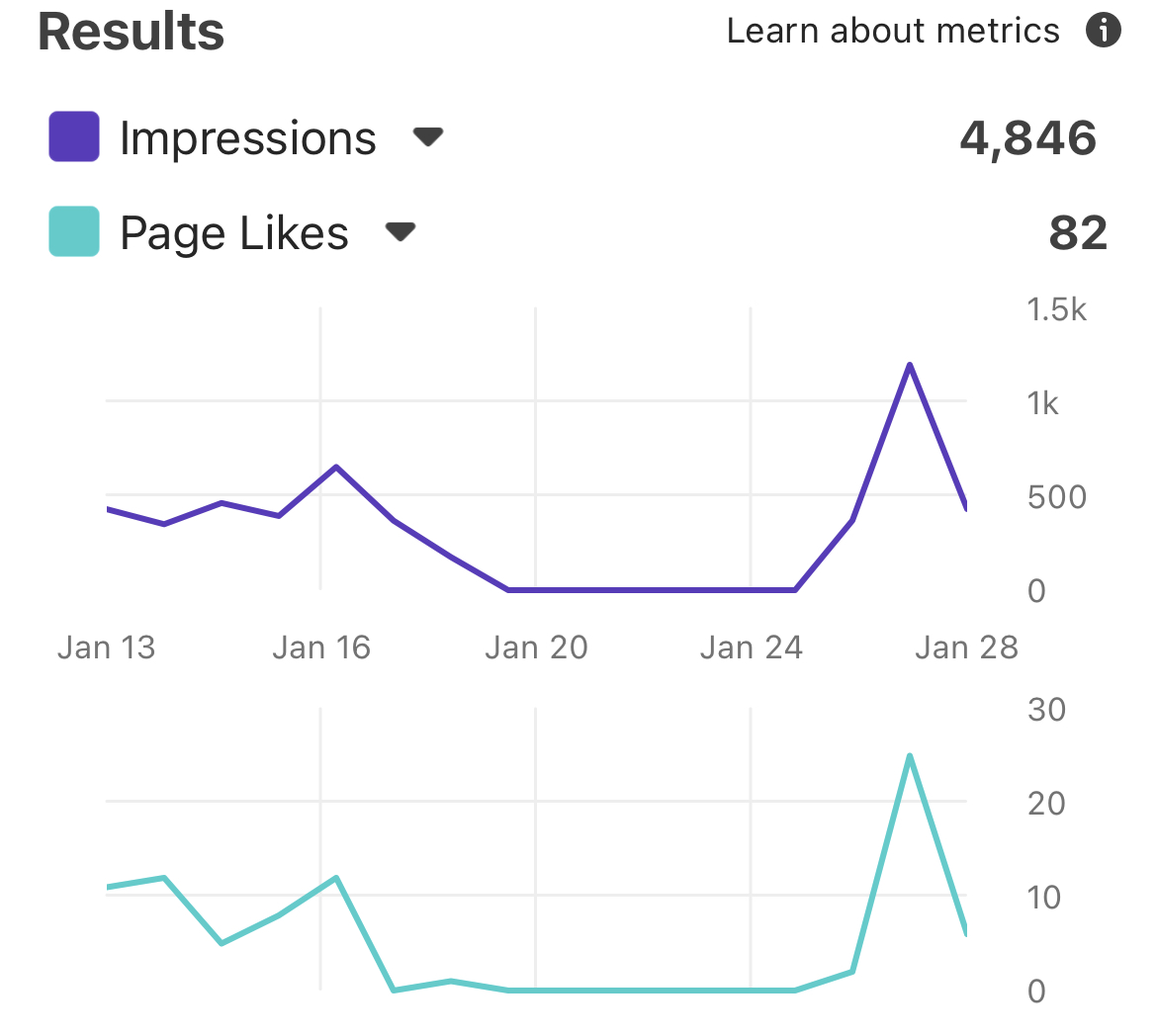 CTR buttons for calls to action, promoting a post, or increasing likes on company pages are some of the options that work best. But what advantages does Facebook Ads actually offer us?
Segmentation capability: The highly detailed segmentation capability that this service offers is crucial. Facebook helps us reach our target customer by segmenting by age, gender, city, studies, tastes, interests, even by political ideology in the US. All this is possible thanks to the information that users themselves offer on the social network and with which it sells.
Very low investment: This is one of the great treasures of the social network. We're talking about a low-cost, high-ROI advertising tool, as we only pay for the clicks we get. In addition, although the investment must be higher, from 7-8 euros we can create a small campaign with which we will increase our popularity quickly.
Virality: The social network boosts the spread of ads and if the content is quality, it is the perfect tool to achieve almost natural sharing.
Interaction: Advertising on Facebook offers a feature that differentiates it from other more traditional advertising systems and is the ability to interact with the target audience. By opening up questions, speaking directly to interested audiences with a topic, or reaching curious new audiences, Facebook becomes a great tool for stimulating interactions.
Audiences: Facebook has millions of active users and is the most used social network every day around the world. Advertising on Facebook ensures that you can reach any audience you want, and if you don't believe it ... just try it. At edeon we found some customers reluctant to campaign on Facebook but after analyzing the results has seen that it has unique potential.
Design and analytical ability: When we talk about advertising on Facebook we are talking about a tool that also offers flexibility in terms of design, allowing you to include images, videos and descriptions. If we combine this with the detailed reports that Facebook Ads offers, they turn the tool into an indisputable machine to generate a good ROI. Thanks to the reports we can measure and analyze the results we get with each action.
Ad targeting is key: Facebook allows you to place your campaigns in several different places. In addition to the Facebook platform itself, also through Messenger chatbots, once the conversation has started to avoid spam, on Instagram, as both platforms are currently integrated, in WhatsApp, which is also owned by Facebook and is the most used chat platform in the world, on Audience Network, a network that allows you to advertise with Facebook beyond the social network, among other places with apps, videos or instant articles.
In conclusion, there are many reasons why it is worth investing part of the marketing budget in Facebook Ads campaigns, the most seductive of the tool is the ability to segment a global audience, which continues to grow and which possibly soon, you will be able to connect with WhatsApp Business.